Hillary Clinton Confronted In L.A. By INLAND EMPIRE 9/11 Truth
By Martin Hill
LibertyFight.com
INLAND EMPIRE 9/11 TRUTH- 911TruthIE.com
April 4, 2008

Hillary Clinton Attended a Fundraiser at the Wilshire Theatre in Beverly Hills on Thursday night, April 3, after taping an episode of THE TONIGHT SHOW with Jay Leno.
[Note: The 'INLAND EMPIRE' of southern California is an area that begins roughly 35 miles east of Los Angeles and borders Los Angeles and Orange Counties.] On Thursday, I had received an email alert from the meetup group of WE ARE CHANGE L.A. Clinton in Beverly Hills? How could I miss such an opportunity. The WE ARE CHANGE L.A. guys got there at 6PM but I was stuck in L.A. traffic and didn't get to the event until almost 7PM. All of them left by 7:30PM, except for Mike, who was taking pictures. Mike told me that Clinton was taping the tonight show and that she was running late. So I waited, and around 8PM, Clinton's entourage showed up on Wilshire Blvd., right at the front entrance of the theatre. I hadn't really expected to see Clinton herself, so this was quite a surprise.
I had my Clinton mask on, which makes it difficult to talk. (I have a habit of wearing character masks when truthing, it's a disarming way to get people's attention. See some examples below.) When I actually saw Hillary walking up the sidewalk, I just couldn't believe this evil broad was right in front of me. I tore the mask off shouted as loud as I could, 9/11 WAS AN INSIDE JOB! WE KNOW YOU CLINTON! YOU AND YOUR BILDERBERG HUSBAND! YOUR NEW WORLD ORDER IS GOING DOWN! YOUR NEW WORLD ORDER WILL BE DEFEATED!!
These criminal politicians, most of whom view themselves as the 'privileged elite', are so detached and inaccessible from those they serve, that It felt great to shout at this person knowing she had to listen, for at least a minute.
I did not take video of this myself. But the next day, I searched online and found a clip of the incident! TMZ.com, the ridiculous Hollywood gossip site, was there and posted video on their site of Clinton's arrival. Their story focuses on Clinton's secret service agent who was not wearing a seatbelt. Listen towards the end of the 28 second clip; the crowd is clapping for Clinton and she starts to wave, when I shout '911 was an inside job, we know you Clinton!' TMZ cut the audio there, although I actually continued to shout at her for about 2 minutes at the top of my lungs. (My throat is actually still hoarse from shouting.)
The video on the TMZ site is in a certain format that does not seem able to download. If everyone in the truth movement watching this will do me a favor and save this clip however you can, because the owner of the clip will probably delete it ASAP if the story gets attention.
WATCH THE 2 VIDEOS:
Hillary's Got Junk in the Trunk
Posted Apr 4th 2008 8:46AM by TMZ Staff She wants to be President, but how's that gonna happen if Hillary Clinton's security detail won't obey a simple seatbelt law!
(Filed in their presidential election section HERE)
There is a shorter condensed clip also, which aired on the TMZ TV program Friday June 4th at 6:30PM on KTTV FOX 11. On the TV show, they included part of the footage into a larger segment about the seatbelt story. This clip is on MYSPACE TV and can be downloaded and saved to your REAL PLAYER. You can still hear me shouting '911 WAS AN INSI-' as Hillary waves. Notice they cut the word INSI(de) off and narrated over it, but couldn't delete it alltogether. ;-)
The secret service and Beverly hills police were surprisingly friendly and did not give me a hard time; although after I shouted at her and she went inside, they demanded that the entire sidewalk be cleared and that everyone leave that side of the street, claiming it as a the 'safe zone'. I got the video of me speaking to the secret service agent., which I'll post later.
HERE are more photos from the event. Next week, I will be posting an interview I did with Jason Bermas of LOOSE CHANGE, as well as some questions I had for Joe Bannister and his lawyer. Join my meetup group (link at top of this page) to be on the mailing list for updates. Our next meeting is Saturday April 19th, and we will host a 9/11 film screening / Q&A in Lake Arrowhead on May 10th. This is a youtube video I made last week- A TRIBUTE TO PATRIOTS: FIGHT THE NEW WORLD ORDER. Keep up the good fight. God Bless you, I love you all.
Interesting Quotes
"For our wrestling is not against flesh and blood; but against principalities and powers, against the rulers of the world of this darkness, against the spirits of wickedness in the high places." Ephesians 6:12.
"We are apt to shut our eyes against a painful truth... For my part, I am willing to know the whole truth; to know the worst; and to provide for it."- Patrick Henry
"Filled with the spirit of Satan, who knows how to transform himself into an angel of light, Freemasonry puts forward as its pretended aim the good of humanity. Paying a lip service to the authority of law, and even to the obligations of religion, it aims at the destruction of civil authority and the Christian priesthood, both of which it regards as the foes of human liberty." -Pope Leo XIII
"Their Law is Untruth: Their God is the Devil and their Cult is Turpitude." -Pope Pius VIII on Freemasons
"The very word "secrecy" is repugnant in a free and open society; and we are as a people inherently and historically opposed to secret societies, to secret oaths and to secret proceedings".- JFK
"I am prepared to complete the demonstration before God and man, that the Masonic oaths, obligations and penalties, cannot, by any possibility, be reconciled to the laws of morality, of Christianity, or of the land." John Quincy Adams, (6th President) letter to Ed. Livingston.
"I am decidedly opposed to all secret societies whatever!" - Samuel Adams, The Father of the Revolution
"I am opposed to all secret societies." - John Hancock, President of the Continental Congress
"From the number and character of those who now support the charges against Freemasonry, I cannot doubt that it is at least susceptible of abuse, outweighing any advantages promised by its patrons." -James Madison
"It's so secret I can't talk about it." -George W. Bush, when asked about his membership in Yale Skull & Bones on NBC's Meet the Press with Tim Russert.
Hillary Clinton Meets the Student Scholars for 9/11 Truth
Confronting Queen Hillary Clinton - WE ARE CHANGE N.Y.
Bill Clinton to 9/11 Truth: Go Away.
LINKS: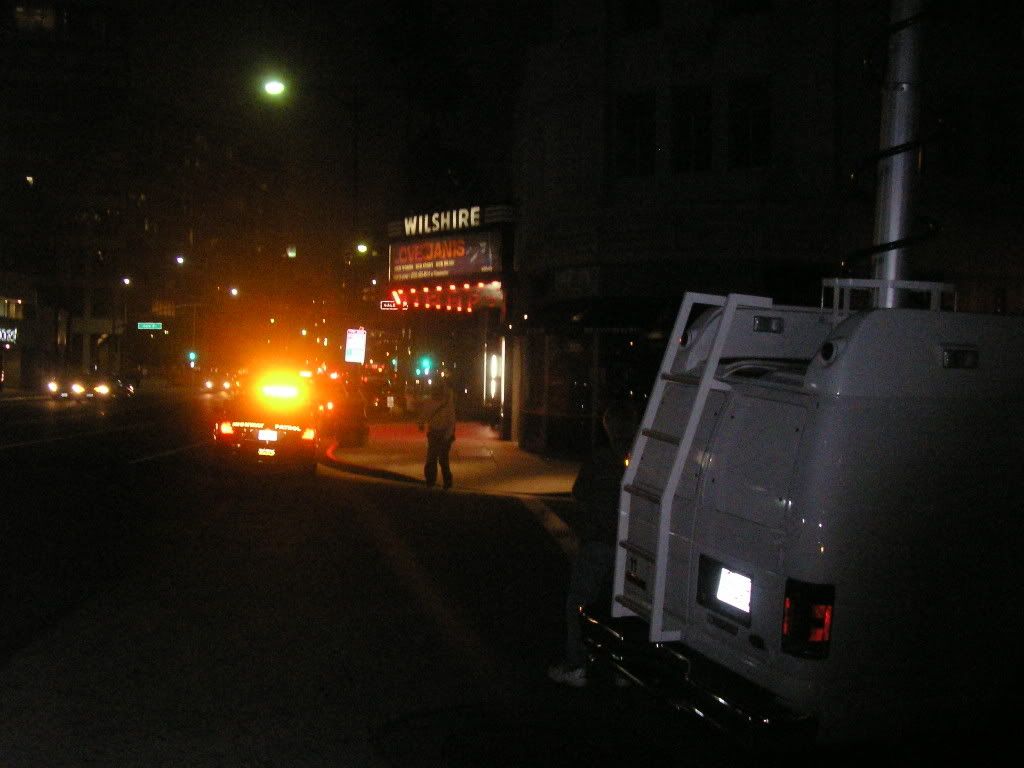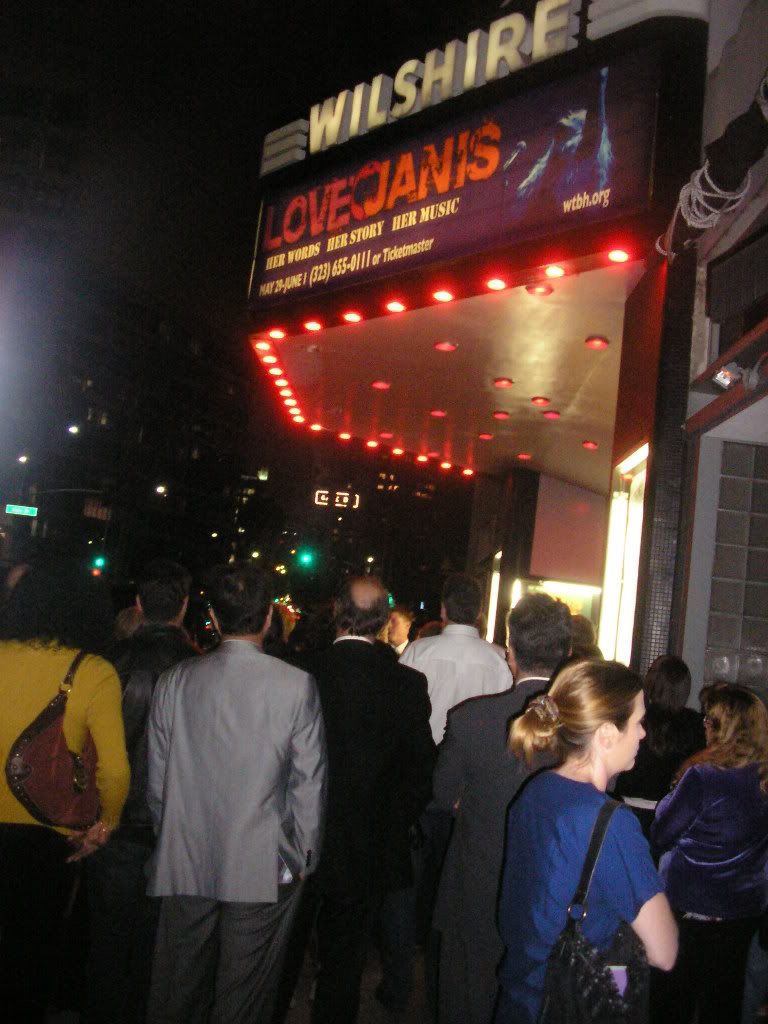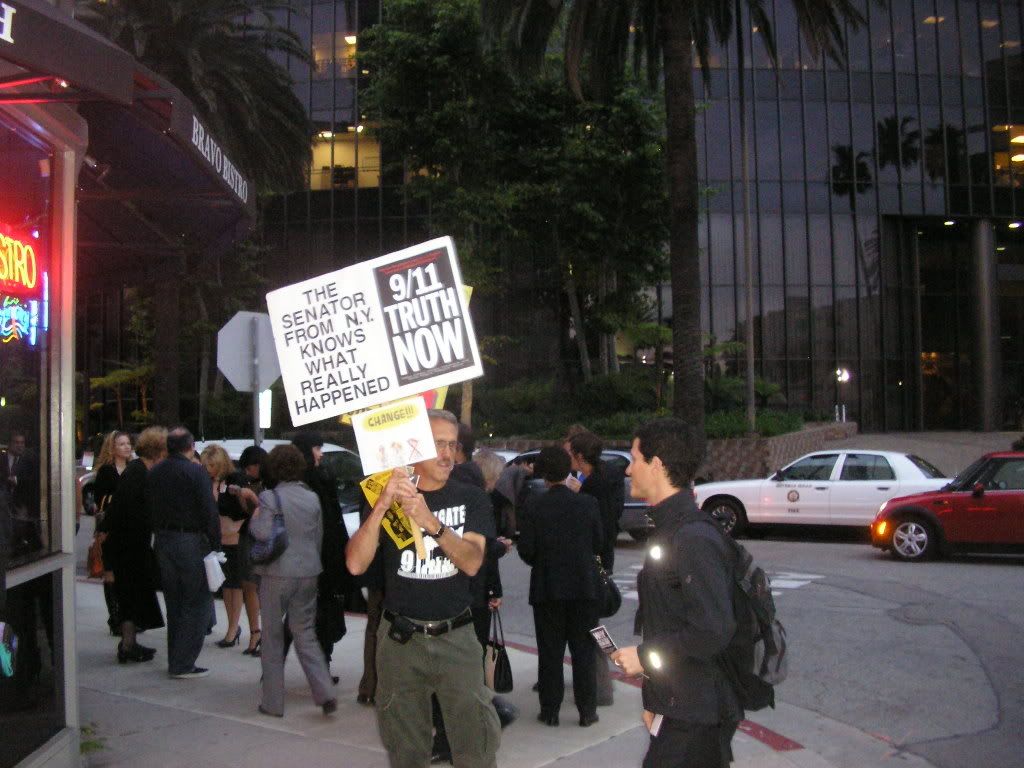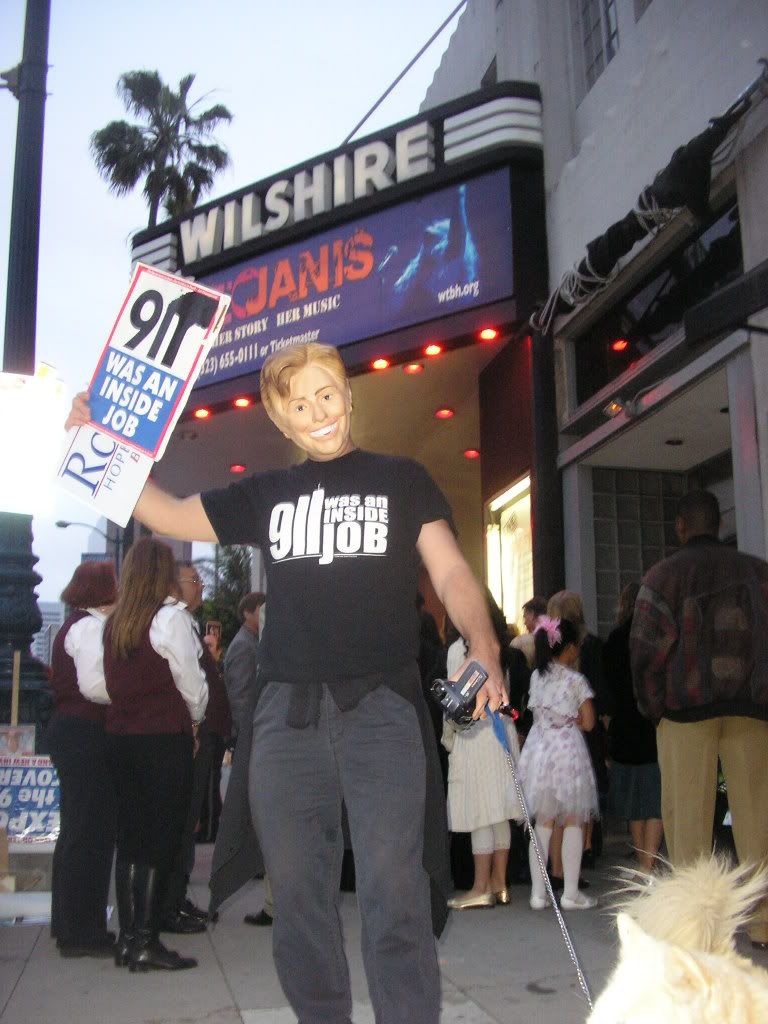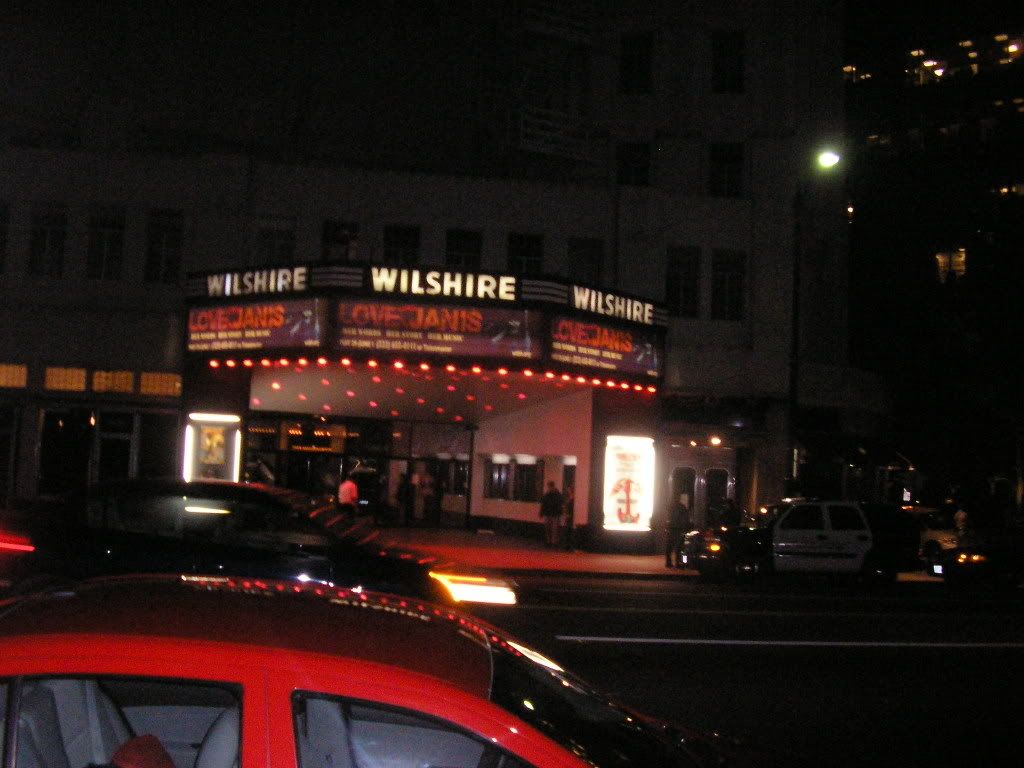 9/11 Truth Actions in Santa Monica (11/11/07)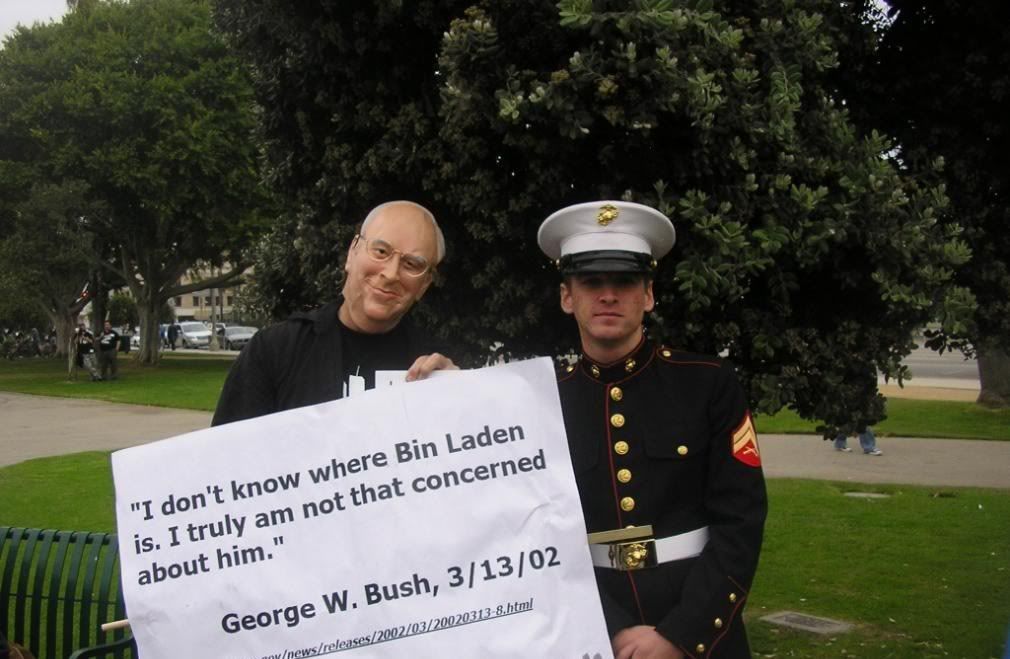 Protest of Donald Rumsfeld in Newport Beach CA last November along with Orange County and San Diego 9/11 Truth. Here is an article about that protest that appeared in the FULLERTON OBSERVER. See Page 11.

Anniversary of the (undeclared) Iraq War, March 15th in Hollywood CA
((More photos)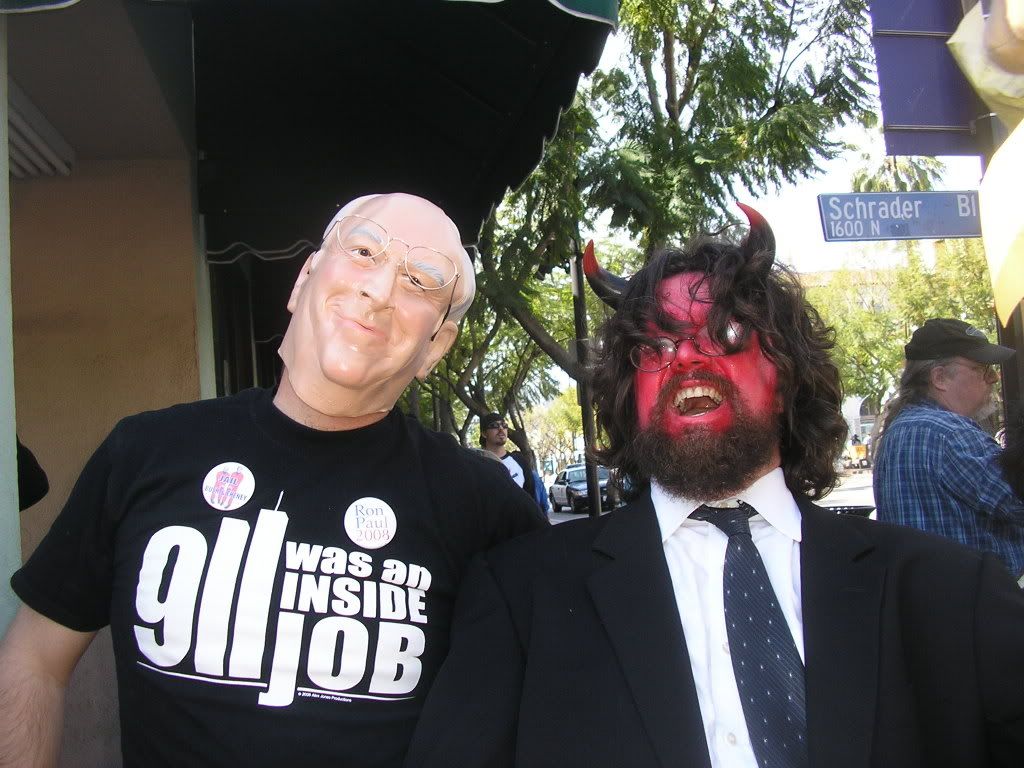 Here is a photo of members of ORANGE COUNTY 9/11 TRUTH, WE ARE CHANGE L.A., and INLAND EMPIRE 911 TRUTH with William Rodriguez last Saturday in Newport Beach at FREEDOM LAW SCHOOL'SPeace Justice & Freedom Conference.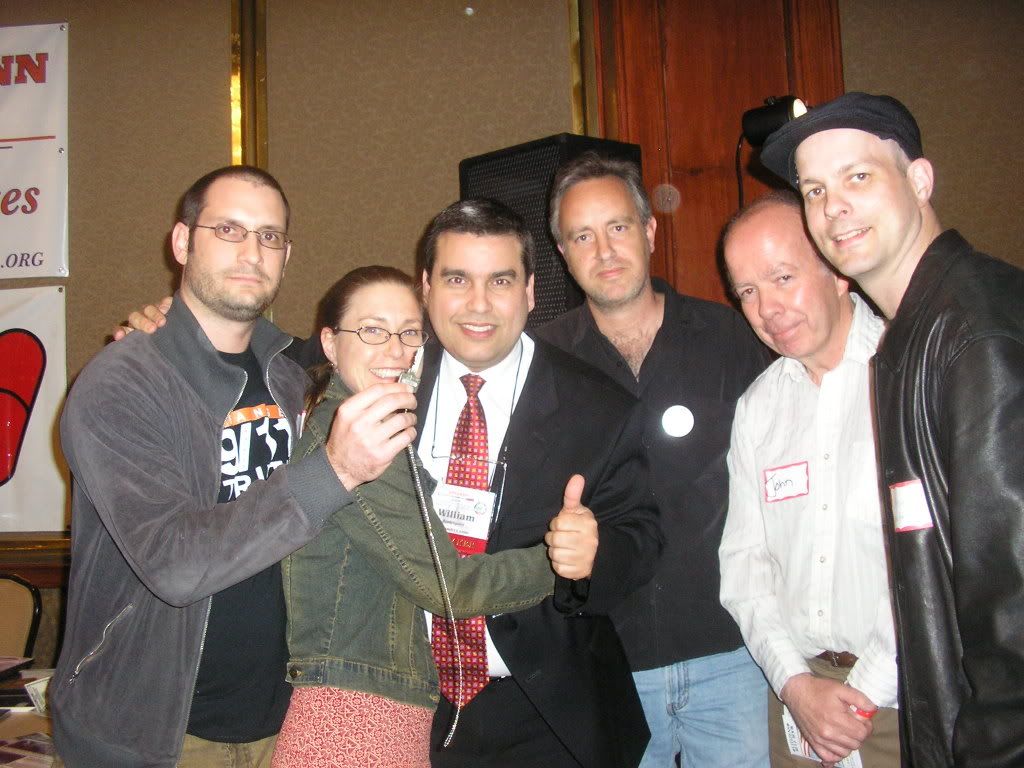 Los Angeles, 2006: 9/11 Truth Conference: Alex Jones cries out in passion
A message from Martin Hill of INLAND EMPIRE 911 TRUTH.
911TruthIE.com

The following is a must-see, short 3 minute clip of the end of a speech given by Alex Jones of INFOWARS.COM at the very end of the AMERICAN SCHOLARS SYMPOSIUM conference held in Los Angeles, June 2006; it was late Sunday night, and much of the auditorium had already cleared out. The only video of this speech that I know of, are these two below, taken by individual attendees. This clip was not included in the official version or the popular CSPAN PANEL from that day, This is a great and very moving clip. I attended this conference with my wife and 4 friends, there wasn't a dry eye in the house during this final speech in Los Angeles. God bless Alex Jones and all his work.
Be sure to watch this short 3 minute clip.
Alex Jones:
"...Jesus Christ said to his disciples suffer the little ones. it'd be better to tie a millstone around your neck and throw yourself into the deepest sea than to hurt one of these...
..And Im so sick of these.. wolves.. hurting defenseless people... (sobbing).. IT'S OUR JOB AS MEN.. AND WOMEN,, NO MATTER HOW EVIL THE ENEMY IS.. NO MATTER HOW STRONG THEY ARE. NO MATTER IF THEY KILL US....
...but it's worth it for the weak. the weak. THEY NEED US. We can build an army of people who know the truth, who love life, who love beauty, who want to protect the innocent. AND WE CAN SMASH THE NEW WORLD ORDER. WE CAN BRING THEM DOWN.. AND WE CAN BRING THEM TO JUSTICE!"
Read more HERE