LibertyFight.com
Tuesday, March 17, 2009:
Obama Supporters Await California 'Town Hall Meeting'

An Obama supporter says she will support obama "no matter what"
An Obama supporter says she is against the wars, but will not hold Obama accountable if he does not end the wars.
Squabling among those waiting in line
A U.S. Marine says he voted for Ron Paul, thinks 9/11 was an inside job, and is going to Afgahnistan
An Obama supporter on parole knows that 9/11 was an inside job and says the masons and illuminate control everything.
---
OBAMA ARRIVES IN CALIFORNIA
Wednesday, March 18, 2009
Obama Fans Respond To False Flag Terror And New World Order [Part 1/4]
While Obama speaks at a "town hall meeting" during his first appearance in California as President, his supporters outside respond to questions about false flag terrorism, the war in Iraq and the "new world order". Most of the people questioned agreed that 9/11 was an inside job, yet they held out hope that their candidate will make things better. 3/18/09

Obama vendors learn about Washington Times republican call boy story
Obama supporter knows about the CFR and illuminate, and that 9/11 was an inside job, yet supports gun control.
Two girls, discuss their ideas about false flag terror, trust of government, and the new world order
Music: "Hole In The Ground" (Shanksville) written, sung and arranged by Garko Factor of FalseFlagOverture.com
---
---
Obama Supporters Discuss RFID Chips, FEMA Camps, The New World Order [Part 2/4]


Two women, one a McCain voter, discuss 9/11, the "new world order", RFID and false flag terrorism.
An Asian woman likes Obama, but admits the politicians will do whatever they want regardless of what the people say.
People exiting the speech share their thoughts
Another Obama supporter knows about false flag ops
Three teenagers know about FEMA camps, speculate who the camps are intended for, and say they will resist the new world order.
---
Female Iraq Vet Discusses Burying Dead Iraqi Children & Why To Distrust Our Government [Part 3/4]

A Navy veteran who has served in Iraq and Afghanistan and was assigned to a "burial team", talks about burying dead Iraqi children, how she knows 911 was an inside job, and that people must defend their liberty.
I shout against the new world order as Obama leaves and the crowd tries to drown me out.
A guy is amused by new world order but admits he knows little about it.
An old man gets angry at the suggestion that 9/11 was an inside job and insists that any government official who says that must be a 'psycho'.
choppers carry the President away as Secret Service watches the crowd.
---
Minorities weigh In On Obama, 9/11, & The New World Order
A woman from Mexico supports Obama, says Obama might support abortion in order to save people(!)
An Asian man explains how easy it is for novice pilots to fly airplanes into buildings, and how the heat made the towers melt on 9/11. He doesn't know about false flag events and thought the term "new world order" referred to "more prosperity".
A handicapped woman doesn't believe 9/11 could be an inside job.
The lone protester at the event was a man standing on a streetcorner with a sign protesting Obama's economic policies. He says he voted for Ron Paul. This man was featured on the on KABC 790AM radio news later that night.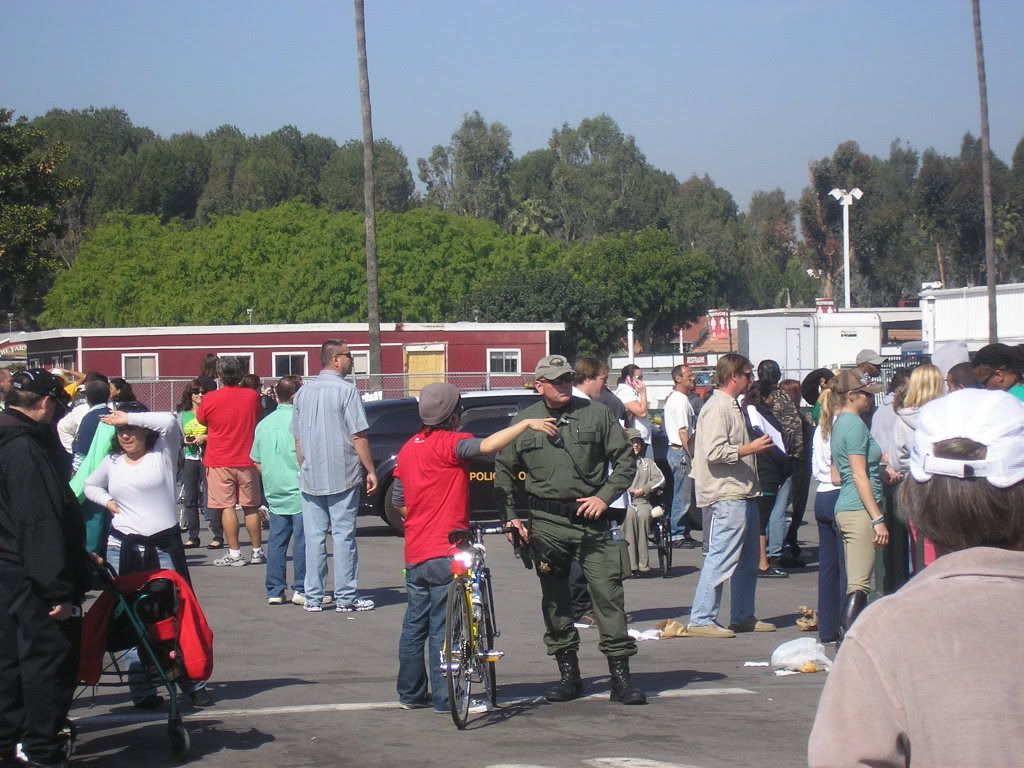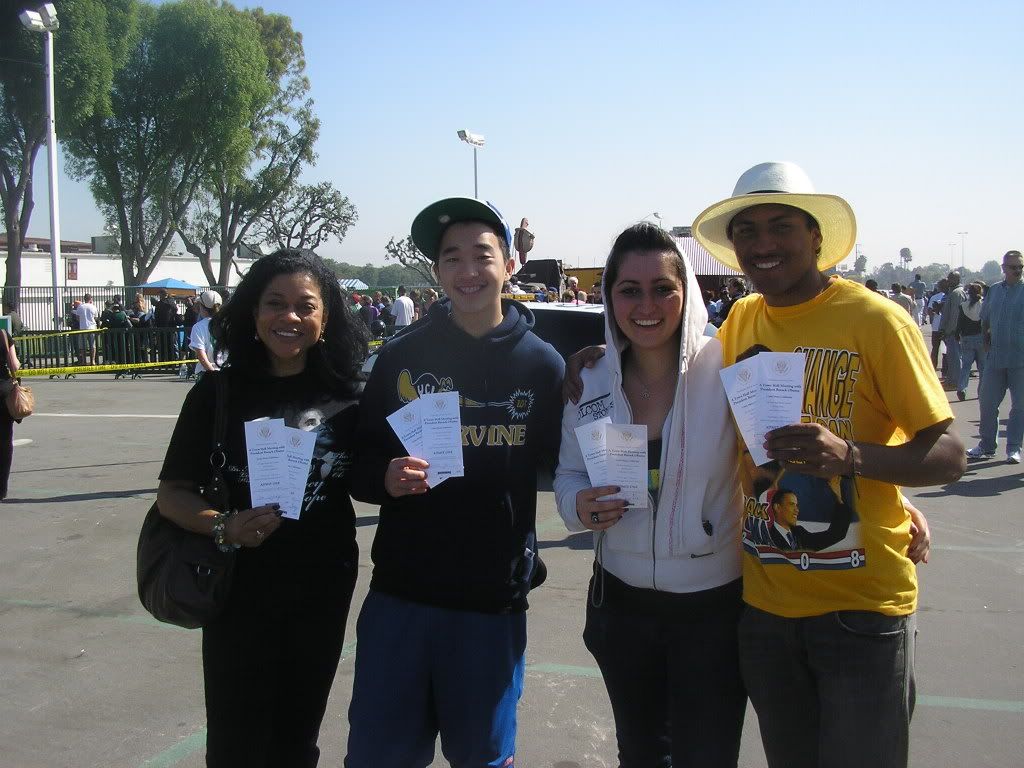 See our other videos
View the full photo of the March 2009 Obama event here: Criminal Puppet Obama Comes To California